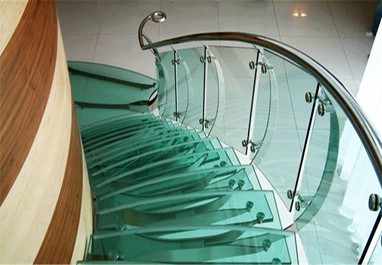 .
Toughened glass is a type of safety glass which is prepared to increase the strength of normal glass. It is also known as tempered glass.
Toughened glass is generally used for preparing balcony doors, windows, facades, shower doors, bathroom doors, fixed windows, exhibition areas and displays etc.
Toughened glass is five times stronger than regular glass, and thus can bear load without breakage. This safety and strong quality of toughened glass makes it a perfect fit anywhere.
In a situation of harsh impact, which may cause the glass to break, it does not shatter into spikes/shards. Rather, it crumbles into very small, blunt pieces. This reduces chances of any injury.
Doors and windows fixed with toughened glass can be adapted to provide sound proof solution, which makes it a perfect choice for every area.
It is very flexible and versatile, allowing you to customize it as per your choice and requirements. Toughened glass is available in a variety of styles, which makes it a perfect choice for you.