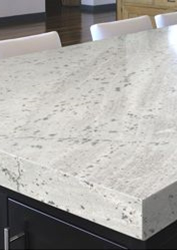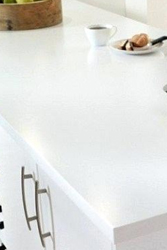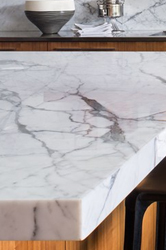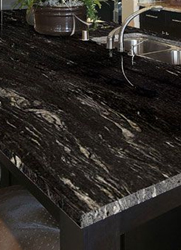 Granite
It is the most popular and talked about countertop, as each slab is characterized by its own rare colors and veining.
Granite is strong and can withstand high temperatures, cuts, abrasions, and scratches like no other material. Both polished and matte surfaces are completely resistant to stains as well.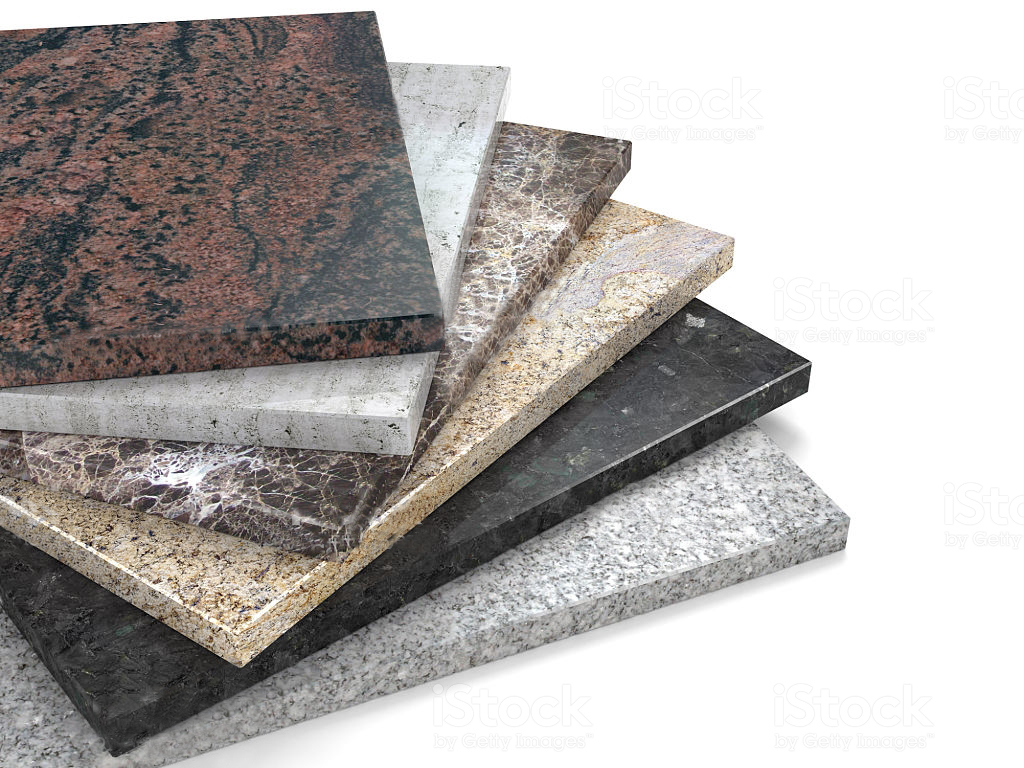 Pros :
Resistant to heat
Different colors and types available
Very strong and durable
Maintenance-free when treated with new seals.
Affordable price
Cons :
Stone is porous and requires sealing to avoid stains.
Can crack if stressed or improperly installed.
Knives are quickly dulled by cutting on granite.
Quartz
They are the durable option for a kitchen. It is resistant to stains and does not even need to be sealed. It is considered as a green choice because it is made out of waste stone.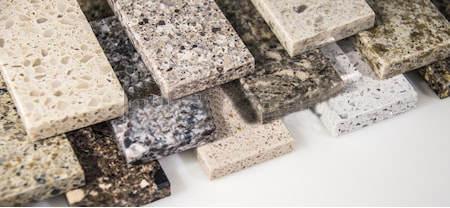 Pros :
Remove stains with a scrub.
Low maintenance
Durable
Antimicrobial - no gaps, which means hygienic
Cons:
Heavy, can crack if not handled well.
Pricey
Cant take extreme heat, like a scorching pan on the counter.
May fade when exposed to sunlight.