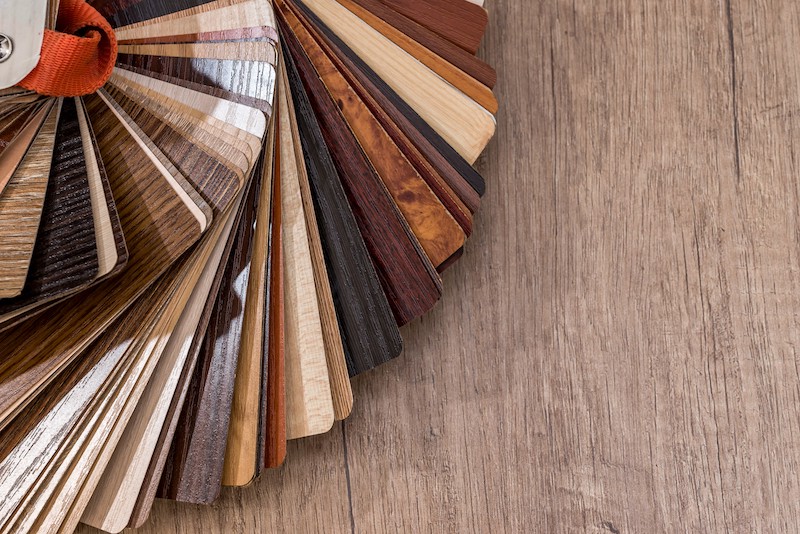 Hardwood Flooring
Hardwood flooring is made of planks which are refined from timber.
Pros
Gives a room a warm, cosy, traditional feel
Variety of colors and finishes.
Longer lifespan
Good impact resistance
Easy maintenance
Spills are easily dealt with.
Cons
Buying and installing hardwood floors can require a larger budget.
Hardwood floors will not feel warm during the winter.
Daily Cleaning
Shows wear and scratches in high traffic areas.
Recoated periodically
Vulnerable to humidity and moisture.Creates noise while walking.

Laminated Wooden Flooring
Laminate wood flooring is made from composite wood pressed together at high temperatures. The image of hardwood is then placed over the composite wood, covering it to form the laminate.
Pros
More affordable
Easy installation
Resists scratches and wear and tear.
Laminate flooring is also easier to clean.
Finished with a layer which is scratch-proof.
Easy maintenance
Visually Pleasing
Cons
Fades when exposed to extreme sunlight for long duration.
Moderate impact resistance.
If worn out, it cant be replaced.
Feels hard and can be harsh-sounding when walked on.
It is prone to damage in presence of moisture, so it cannot be installed in bathrooms and laundry rooms.